Diversity, equity, and inclusion are about fostering an atmosphere where all people are welcomed, valued, and treated fairly and impartially. Young Conaway is dedicated to recruiting, retaining, and promoting talented attorneys and staff with a range of backgrounds, experiences, and perspectives. We recognize that our continued ability to work towards equity in the legal and local communities depends in no small part on our fostering Diversity, Equity, and Inclusion within our firm. We believe that Diversity, Equity, and Inclusion enrich our firm and the professional development of each individual attorney and staff member, and ultimately lead to a greater ability to serve the unique needs of all of our clients.
Our Diversity, Equity, and Inclusion Committee, with the full support of the partnership and the firm's management, leads the firm's efforts to foster a truly diverse, equitable, and inclusive workplace while also focusing on community engagement and charitable contributions aimed at improving social justice and equity in our communities. The Committee also works closely with the firm's Pro Bono Committee to identify worthy causes, including philanthropic and volunteer initiatives, to which the firm contributes time and resources even beyond the more than five-thousand hours of pro bono work independently performed by our attorneys each year.
Young Conaway is committed to promoting and maintaining a diverse and inclusive culture, and fostering equity in our community and in the legal profession.
Young Conaway's Diversity, Equity, and Inclusion Committee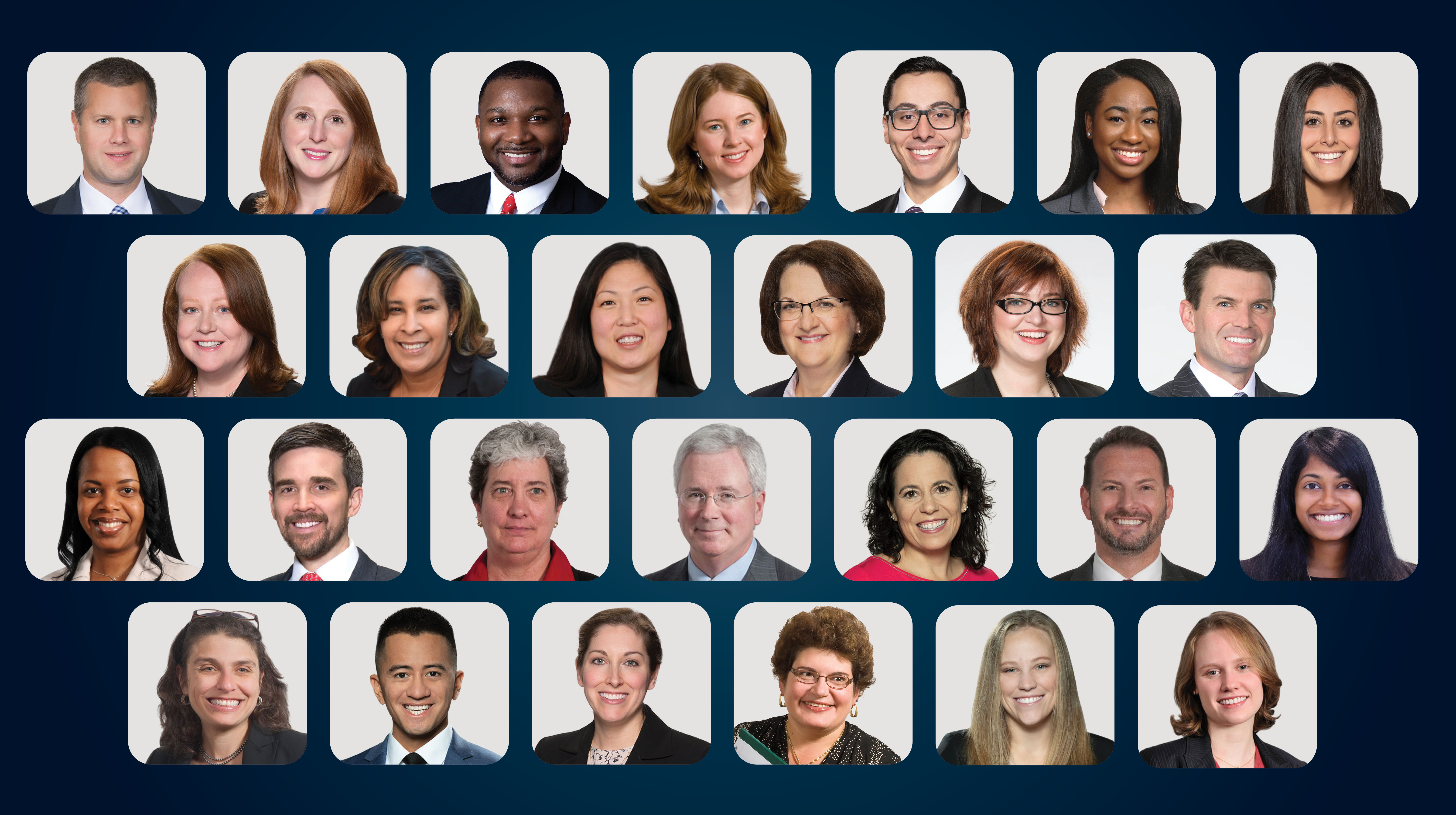 Top Row: Sean Beach, Elisabeth Bradley, Joshua Brooks, Emily Burton, Alberto Chávez, Kendeil Dorvilier, Malak Doss
Second Row: Mary Dugan, Deborah Edwards, Anne Shea Gaza, Felicia Gojmerac, Margaret Greecher, Ed Harron
Third Row: Rachel Herron, James Higgins, Kathryn Jakabcin, William Johnston, Pilar Kraman, Joseph Lofink, Lakshmi Muthu
Bottom Row: Elena Norman, Andrew Papa, Lauren Russell, Polina Snitkovsky, Beth Swadley, Samantha Wilson