Industries in Distress and Distressed Investing Approaches, Panelist, TMA NextGen Leadership Experience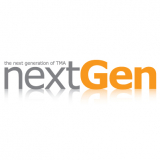 Join Bankruptcy and Corporate Restructuring Partner Mike Nestor as he participates in a virtual panel discussion entitled "Industries in Distress & Distressed Investing Approaches" during next week's TMA NextGen Leadership Experience event. Mike will be joined on the panel by:
David Campbell, Getzler Henrich & Associates LLC;
Travis Haynes, Balmoral Funds;
Teresa Kohl, SSG Capital Advisors LLC; and
William Henrich (moderator), Getzler Henrich & Associates LLC.
Panelists will provide attendees with an overview of industries that are in distress, and share strategies and best practices for finding investment opportunities and capital solutions in these uncertain times.
This virtual event provides 1.2 CPE in Management Services credits and 1.2 CEUs. To learn more about this panel discussion or register for the two-day event, visit nextgen.turnaround.org.