Delaware Employment Law, Two Day Seminar Sponsored by National Business Institute ("NBI")
DoubleTree by Hilton Hotel Wilmington
4727 Concord Pike, Wilmington, DE 19803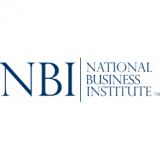 Attorneys Lauren E.M. Russell and Timothy J. Snyder will be participating in a two day seminar entitled, Delaware Employment Law, sponsored by the National Business Institute ("NBI"). The seminar will provide attendees with a comprehensive overview of employment issues, highlighting litigation and compliance aspects of the law. Both Delaware and Pennsylvania are offering 12 CLE credits for this event including one credit in Ethics.
Ms. Russell will be discussing "OSHA, Drug Testing and Medical Marijuana - Workplace Issues" on October 16, 2019 beginning at 11:15 AM. Later that afternoon, Mr. Snyder will be reviewing "Employee Benefit Basics: ERISA, ACA, WARN, COBRA and More."
Registration and additional information about this seminar can be found by clicking the button above.