Experience
Teligent, Inc.
Global Eagle Entertainment Inc.
Lucky Brand Dungarees, LLC
GNC Holdings, Inc.
Maines Paper & Food Service
Alpha Entertainment LLC (aka The XFL)
Alpha Entertainment LLC, formerly doing business as the XFL football league, provided high-energy professional football, reimagined for the 21st century with many innovative elements designed to bring fans closer to the players and the game they love. The XFL was not immune to the COVID-19 pandemic, however, and was forced to cease operations in the midst of its inaugural season. Young Conaway was retained as restructuring counsel to Alpha Entertainment after Alpha Entertainment began facing cash flow issues as a result of the league shutdown. Since the commencement of the chapter 11 case on April 13, 2020, Young Conaway led a chapter 11 sale process to preserve and maximize the value of the company's assets, and on August 7, 2020, Alpha Entertainment obtained authority to enter into an asset purchase agreement with a group led by Dwayne "The Rock" Johnson, The Garcia Companies and Redbird Capital Partners for the sale of substantially all of the company's assets. The proceeds from the sale satisfied the prepetition financing obligations with Alpha Entertainment's founder, as well as the secured obligations, and are funding the wind down and the chapter 11 cases.
TZEW Holdco LLC
Suitable Technologies, Inc.
American Blue Ribbon Holdings, LLC
BL Restaurants Holdings, LLC
Sienna Biopharmaceuticals, Inc.
uBiome, Inc.
Open Road Films, LLC
Brookstone Holdings Corp
Enduro Resource Partners LLC
Zohar III, Corp
Global Vision Products, Inc.
Young Conaway served as counsel to Hobart G. Trusdell, the Chapter 11 Trustee of Global Vision Products, Inc. in its chapter 11 proceeding in the United States Bankruptcy Court for the Southern District of New York
Rentech WP U.S., Inc.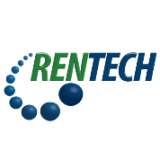 Young Conaway served as co-counsel to Rentech, Inc. and its affiliated debtors in their chapter 11 bankruptcy proceedings. Prior to the Petition Date, Rentech was a large international wood fibre processing company, focusing primarily on the manufacture and sale of wood pellets. Young Conaway helped Rentech strategically navigate the bankruptcy process, leading to the consummation and court approval of sales of two of Rentech's primary business units that did not seek chapter 11 protection, and accomplishing the successful confirmation of the company's chapter 11 plan.
Real Industry, Inc.
Exelco North America, Inc.
Vitamin World
CIBER, Inc.
CST Industries
Marsh Supermarkets Holdings, LLC
RadioShack
Caribbean Petroleum Corp.
Young Conaway served as co-counsel to Astra oil Trading NV, Astra Oil Company, LLC and AOT Unlimited in the chapter 11 proceeding of Caribbean Petroleum Corp. in the United States Bankruptcy Court for the District of Delaware.
Limited Stores Company
Lensar, Inc.
Garden Fresh
Halcon Resources Corp.