Experience
RM Holdco LLC
New Mach Gen, LLC
The Weinstein Company
Bon-Ton Stores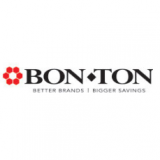 The Bon-Ton Stores, Inc. and its affiliated debtors were a leading hometown department store retailer with 256 stores located in twenty-three states in the Northeast, Midwest and upper Great Plains. The Bon-Ton debtors commenced their bankruptcy cases due to adverse trends in the retail industry, including consumers' shift from shopping in brick-and-mortar stores to online retail channels. Following a marketing and sale process and auction, the Bon-Ton debtors ultimately sold substantially all of their assets to a joint venture led by Bon-Ton's second lien noteholders. Young Conaway was retained as co-counsel in Bon-Ton's bankruptcy cases with Paul, Weiss, Rifkind, Wharton & Garrison LLP.
JG Wentworth (Orchard Acquisition)
The J.G. Wentworth Company and its affiliated debtors are a leading diversified consumer financial services company focused on mortgage lending, personal and business lending, structured settlements, and prepaid cards. The J.G. Wentworth debtors commenced their bankruptcy cases to effectuate a recapitalization of their balance sheet on a consensual basis in accordance with the terms of a restructuring support agreement with their primary stakeholders. Following a mere 36 days, the J.G. Wentworth debtors' pre-packaged plan of reorganization was confirmed and the company emerged from bankruptcy a week later. Through the plan, the J.G. Wentworth debtors' prepetition funded debt, which totaled $449.5 million, was eliminated and the company received $70 million in new funding. Young Conaway was retained as co-counsel with Simpson Thacher & Bartlett LLP.
United Road Towing
Homer City Generation, L.P.
Roadhouse Holding Inc.
UCI International, LLC
Constellation Enterprises
Paragon Offshore PLC
Sports Authority
Verso Corporation
Newbury Commons
Offshore Group Investment Limited
Standard Register
Altegrity, Inc.
Coldwater Creek Inc.