Representative Matters
Proterra Inc.
AeroCision Parent, LLC
Stanadyne LLC
Independent Pet Partners Holdings, LLC
Stimwave Technologies Incorporated
Salem Harbor Power Development LP
The Collected Group, LLC
Arandell Holdings, Inc.
GNC Holdings, Inc.
Skillsoft Corporation
Exide Holdings, Inc.
Comcar Industries, Inc.
BL Restaurants Holdings, LLC
Sugarfina, Inc.
Avenue Stores, LLC
Triangle Petroleum
Triangle Petroleum is an independent energy holding company with a strategic focus in the Williston Basin of North Dakota. Triangle Petroleum commenced its bankruptcy case to consensually restructure approximately $167 million in secured not obligations in accordance with a pre-packaged plan of reorganization, which was confirmed after approximately six weeks. As a result of Triangle Petroleum's plan, JP Morgan Securities, LLC obtained 100% of the new common stock of the reorganized entity, and general unsecured claims were left unimpaired. Young Conaway served as co-counsel to the debtor with Paul, Weiss, Rifkind, Wharton & Garrison LLP, and served in a lead capacity in many aspects of the case.
RM Holdco LLC
Brookstone Holdings Corp
Bon-Ton Stores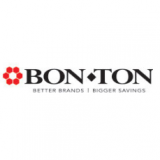 The Bon-Ton Stores, Inc. and its affiliated debtors were a leading hometown department store retailer with 256 stores located in twenty-three states in the Northeast, Midwest and upper Great Plains. The Bon-Ton debtors commenced their bankruptcy cases due to adverse trends in the retail industry, including consumers' shift from shopping in brick-and-mortar stores to online retail channels. Following a marketing and sale process and auction, the Bon-Ton debtors ultimately sold substantially all of their assets to a joint venture led by Bon-Ton's second lien noteholders. Young Conaway was retained as co-counsel in Bon-Ton's bankruptcy cases with Paul, Weiss, Rifkind, Wharton & Garrison LLP.
Exelco North America, Inc.
United Road Towing
Lensar, Inc.
Aspect Software Parent, Inc.
Sports Authority
Fresh & Easy
Standard Register
Essar Steel Minnesota
Windsor Petroleum
Universal Cooperatives, Inc.
Energy Future Holdings Corporation